Event: OGP National Action Plan Development Webinar
OGP Webinar: "2016 OGP National Action Plan Development."
Sponsored by the OGP Support Unit and the World Bank

Tuesday, March 1, 2016 at 10:00 a.m. – 11:00 a.m (US) EST (That's 2am creeping into Wednesday March 2 in Sydney)

Language: English
REGISTER for this webinar: HERE
Description:
Over the course of the next months, over 50 governments will engage, along with civil society, in the co-creation of their new National Action Plans (NAPs). The co-creation of NAPs lays at the heart of the OGP, through which countries will present new reform commitments for the next two-year period. The OGP Support Unit is tasked with providing the necessary assistance to support governments and CSOs in the co-creation of more ambitious, transformative, and overall stronger action plans.
Drawing on good practices and experiences obtained from previous support provided in the development of action plans, this webinar aims to walk participants through the action plan development process, key deadlines, tools, and techniques for drafting clear commitments and high quality action plans. The webinar will also cover the appropriate structure and format that effective commitments should follow, and share insight on how to carry out effective co-creation and consultation processes including the importance of documenting and feedback as well as setting up strong structures for continued engagement beyond the development of the plan.
Participation in this webinar is open to government officials as well as civil society members, and particularly targets country POCs who are responsible for drafting action plans at the country level.
Speakers:

Abhinav Bahl Abhinav leads OGP's peer learning end exchange program. He previously worked for Global Integrity managing their transparency and accountability policy research and outreach initiatives. Abhinav has also worked for the Commonwealth Secretariat's Governance and Institutional Development Division on public sector capacity-building programs across its 54 member states. Prior to his public policy career, Abhinav worked in the private sector as a management consultant specializing in risk management. He is a graduate of Columbia University's School of International and Public Affairs.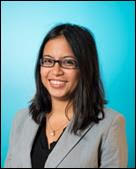 Shreya Basu Shreya joined the Open Government Partnership Support Unit in June 2015 as the Regional Civil Society Coordinator in Asia, based in Singapore. She previously worked for Publish What You Fund – the global campaign for aid transparency – where she managed the organization's research and monitoring work and led on the design, delivery and stakeholder management for the annual Aid Transparency Index. Prior to Publish What You Fund, she worked with the Lee Kuan Yew School of Public Policy in Singapore where she conducted research on public sector reforms in South and Southeast Asia, including in India and OGP participating countries Indonesia and the Philippines. Shreya also has consulting experience in fraud risk management and anti-corruption compliance programs for clients across multiple industries. She is a graduate of Yale University's Master's in International Relations program.
Missed a previous webinar? Visit the OGP website or the World Bank's E-Institute portal where you can find recordings of all previous OGP Webinars, including this one in a few days after the session.
To JOIN the session on Tuesday, March 1, 2016 at 10:00 a.m. EST, please go HERE and login 5 minutes before the webinar is scheduled to start. Please note that you will receive confirmation from AdobeConnect after you register.