Invitation to meet Independent Reviewer
The rules of the OGP require the preparation and publication of an independent review report that assesses the development and implementation of the OGP national action plan and progress in fulfilling open government principles.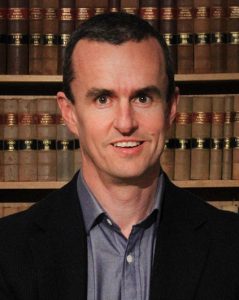 The appointed independent Research Monitor for Australia, Daniel Stewart of Australian National University, is now in the process of preparing a mid term assessment.
Daniel is interested in hearing from civil society organisations and individuals and will hold open invitation meetings in Sydney, Melbourne and Canberra as follows:
Sydney
Tuesday 22 August 4-6pm Human Rights Law Centre Level 5, 175 Liverpool Street, Sydney.
Melbourne
Thursday 24 August 4-6pm Gallery Room, Melbourne Multi Cultural Hub 506 Elizabeth St (opposite the Queen Victoria Market at the corner of Therry and Elizabeth streets).
(Booking for either of these events: email peter.timmins1@gmail.com with name, organisation (where relevant) and 'Sydney' or 'Melbourne'.)
Canberra
Tuesday 29 August 2017  5.30pm-7pm, Phillipa Weeks Staff Library, ANU College of Law, 5 Fellows Road, The Australian National University
Booking for Canberra:
https://law.anu.edu.au/event/seminar/evaluating-australias-national-action-plan-open-government
The meetings will provide the opportunity to raise with Daniel any issue about the process and development of the national action plan and implementation to date.
Meetings in other locations may be possible depending on the level of interest.
Daniel will be in Sydney 22- 23 August and Melbourne 24-25 August and available also for one on one meetings. He can be contacted at daniel.stewart@anu.edu.au