Transparency International Australia urges members to join in advocating for transparency and accountability reforms
Phil Newman, Chief Executive Officer of TI Australia and a member of the Network Steering Committee sees the development of the National Action Plan as  the opportunity for TI Australia members to individually and collectively become actively involved in advocating for the transparency and accountability reforms we wish to see in Australia.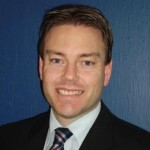 Newman said while not all suggestions will be included in the National Action Plan, "the more of us that provide and support potential priority actions, the more likely they will receive serious attention. Suggested actions should be actionable and measurable, so the Government can be held accountable for their completion over the next two years." He has asked TI Australia members to contribute to the process and to encourage family friends and colleagues concerned about how transparent, accountable, open and trustworthy our Government is today to do likewise.
Newman welcomed reforms introduced by parliament last week that strengthen Australia's criminal code and have important implications for Australian companies and how they manage their books and records. Failure to maintain proper accounting records now could see companies hit with heavy penalties and executives facing fines up to $1.8 million or 10 years imprisonment. The reforms strengthen Australia's foreign bribery regime giving more capacity to regulators to investigate, prosecute and penalise companies and individuals who are 'facilitating, concealing or disguising' bribery through their books and records. The laws cover executives operating abroad who are Australian residents or have an Australian passport. They apply not just to the records of Australian companies but can also apply to making false accounting records in those companies which supply services to an Australian company. Newman said "It is now critical for Australian companies to review their anti-bribery compliance regimes to enhance payment disclosure protocols, internal controls and monitoring."
Australia dropped six places to 13th in the latest Transparency International Corruption Perception Index
TI Australia believes Australia should be a world leader in anti-corruption and will be advocating for further steps to constrain foreign bribery, the establishment of a national anti-corruption agency and other reforms to be included in Australia's OGP National Action Plan.