Recognition for Steven Kennedy, thanks for open government leadership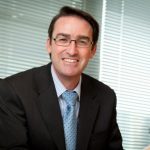 As part of a reshuffle at the top of the Australian Public Service last week, Steven Kennedy Deputy Secretary Department of Prime Minister and Cabinet and the Co-chair of the Interim Working Group and its successor body, the Open Government Forum, was appointed Secretary Department of Infrastructure and Regional Services.
Tom Burton writing in The Mandarin said Steven "has rightly had "secretary" stamped on his personal file for several years. He is a real loss to PM&C where he has led much of that department's new work around cities."
 Steven played a major role in advancing the open government agenda as well.
 In our dealings he was always prepared to listen and respond in a helpful manner.
Network Steering Committee Chair Dr Ken Coghill said "Steven provided exemplary co-leadership to produce Australia's first Open Government National Action Plan. He did much to bring together a disparate group of public servants and members of civil society to forge agreement on its 15 Commitments."
We congratulate Steven on this promotion and wish him well in future endeavours.