Low key Australian presence at OGP Asia Pacific Regional Meeting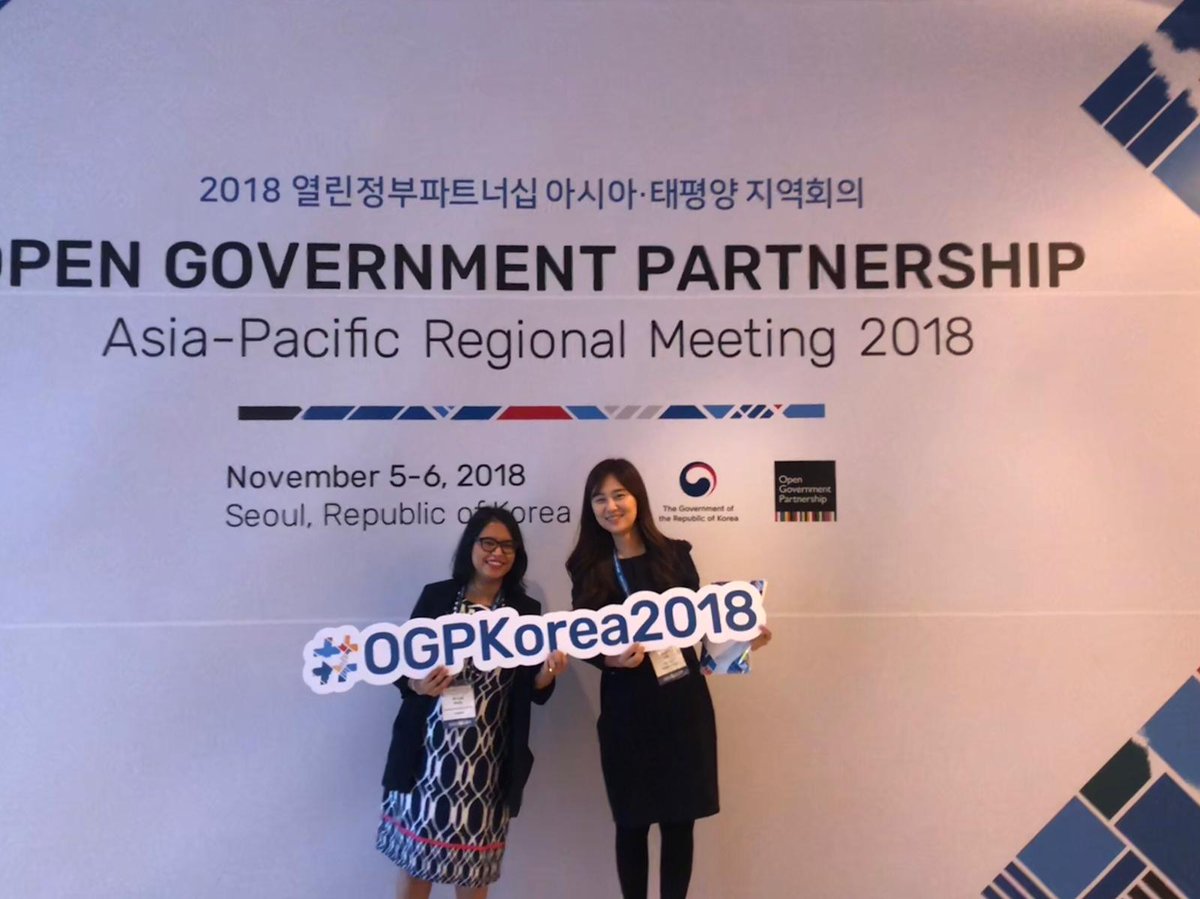 Over 600 (Correction 1000) delegates are attending the OGP Asia-Pacific
Regional Meeting
that opened in Seoul today but only five are from Australia- two public servants and three others.
It's disappointing that no minister and no-one from Department of Prime Minister and Cabinet, the co-ordinating agency responsible for OGP matters, is there.
 The Australian government low profile in the international open government cause continues.
Our ministerial international engagement with the OGP since 2013 amounts to one minister spending one day at one international gathering (Minister Cormann, Paris December 2016) to discuss progress and challenges, and stand with those who share our commitment to improving democratic practices.
No ministers have been to an OGP Asia Pacific Regional meeting – in Indonesia in 2014, then Prime Minister Abbott turned down President Yudyohono's invitation, sending an official from Finance in Canberra. In 2015 an official from the Embassy in the Philippines represented Australia.
The absence of a senior government representative when those in the region come together seems inconsistent with what we say about our shared interest in democracy, most recently in a
speech
by Prime Minister Morrison last Thursday where he spelled out the beliefs that guide our interests in Asia and the Pacific
"…We believe in freedom of speech, thought, association and religion….We believe in peaceful liberal democracy; the rule of law; separation of powers; racial and gender equality where every citizen has choice and opportunity to follow their own paths and dreams…We believe in standing by our mates, side by side with nations that believe the same things we do.….Our influence internationally is built on our strength at home. On our democracy and open society that binds us together. On our belief in freedom and the fair go…While we live on an island — the best one on earth — we can't afford to have an island mentality….We embrace an open, stable and prosperous Indo-Pacific region."
Australia has left leadership and initiative in support for democracy in the Asia Pacific region through the OGP to others: Indonesia (represented in Seoul by both the Minister of National Development Planning and the Minister of Administrative and Bureaucratic Reform), the Philippines (the Secretary, Department of Budget and Management) and Korea (the Minister of the Interior and Safety and the Senior Secretary to President for Civil Society are participating). Those governments have had support in their regional initiatives from the Asian Development Bank and other donors.
 Two Australian public servants are at the Seoul meeting – one from Industry, Innovation and Science and the  other from the Australian Public Service Commission.
As to our small band:
Damian Carmichael
, Open Government Project Lead, Department of Industry, Innovation, and Science who has carriage here at home of commitments to improve public engagement, is a participant in a Panel session, Bridging Divides Building Trust as part of the Opening Ceremony, and in a later panel
Using Deliberation to Build Trust with Citizens. Scott Miller, CEO of Volunteering Victoria, a non voting member of the (international) OGP Steering Committee, and a nominee for the (Australian) Open Government Forum is the moderator of the panel and a speaker in another session

Youth-Led Solutions for Open Government: An Intergenerational Dialogue.
Other Australians attending are Nicole Steele, Director Workforce Research, Australian Public Service Commission, James Horton, Network Steering Committee member and nominee for the Forum and Rick Snell now a member of the Independent Experts Panel for the OGP Independent Review Mechanism. Scott and James are involved in the Civil Society Day.
In June 2016, the Network Steering Committee wrote to the then Prime Minister recommending a number of steps to lift our OGP game including:
"To develop a proposal to host in 2017 or 2018 the Asia Pacific Regional OGP meeting. Indonesia hosted the first meeting in 2014 in Bali. A second meeting hosted by the Asian Development Bank and the OGP is scheduled for July 2016 in Manila. We understand there are no current offers to host future meetings. Australia has had little presence at OGP gatherings to date. An offer to host a regional meeting would be consistent with Prime Minister Turnbull's announced intention that Australia be an active member of the OGP, and our foreign policy and other interests in the region."
Now that would send a message, as PM Morrison puts it
"We believe in standing by our mates, side by side with nations that believe the same things we do."