Network Chair:"Minister listened, now more aware of OGP opportunities"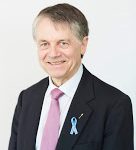 Adjunct Professor The Hon Dr Ken Coghill, Chair of the Network Steering Committee has provided this comment.

"Further to the
published list
of issues raised with Minister Cormann yesterday:
We acknowledged the support provided to the Open Government Forum by senior officials.
However, we argued that the purposes of OGP membership could be well served by senior ministerial expressions of support for OGP principles and Action Plan commitments. These expressions could be used to alert staff throughout the APS of Government's commitment to using OGP principles to reform and enhance public administrative practices, including civic engagement.
One suggested opportunity is the submission of the second National Action Plan, the announcement of which might coincide with an answer to a Question Without Notice, and a supporting media release.
Later, the recently announced modern slavery legislation will present further opportunities.
The Government was urged to participate in next year's OGP Global Summit, hosted by Canada, which will provide an opportunity for Australia to demonstrate its commitment and performance to its peers, expected to be represented by prime ministers and ministers.
We also suggested hosting a regional meeting of OGP members as another way of supporting improved governance within our part of the world, consistent with our national interest. Asia-Pacific members include Indonesia, Philippines, Republic of Korea, New Zealand and Papua New Guinea.
Network members reiterated that we are keen to engage and support opportunities that the OGP provides to enhance Australia's own governance and provide leadership among member countries.
The meeting concluded with members feeling that the Minister had listened to the Network's concerns and was more aware of the domestic and international opportunities that OGP presents."